Monitor 100% of Your Pharmacy Claims
In A Single Platform
Leverage the HDS Spotlight platform to optimize your pharmacy benefit performance and bend your cost curve
Savings in Pharmacy Spend
Annual Claim Spend Reviewed
Savings in Pharmacy Spend
Annual Claim Spend Reviewed
Pharmacy Data Analytics Solutions
for today's problems.
Drug spending in America accounted for over $633.2 Billion in 2022 and is expected to grow by an additional 4-6% in 2023. It is more critical than ever to ensure appropriate payment for pharmacy claims to curb unnecessary overspending.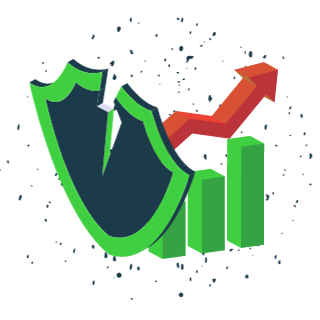 Ineffective Cost Savings Measures
Most traditional solutions such as end-of-year audits, true-ups, market checks, and RFPs are resource-intensive, retrospective, and largely ineffective at bending the cost curve. The market needs prospective solutions to drive meaningful cost savings.
Disparate Systems to Monitor Claims
Managing the pharmacy benefit can be difficult and extremely complex. Claim information can be siloed and require IT intervention. With limited resources, many plans rely on multiple systems to gain the data visibility necessary to make key decisions. 
HDS provides comprehensive pharmacy benefit oversight for several key stakeholders including:
Solutions for Health Plans with Traditional and Transparent PBMs
In an industry riddled with hidden pricing and opaque contracting, federal and state regulatory bodies continue to demand greater PBM transparency for payers and pharmacies. HDS believes all plan sponsors should have unfettered access to their data and the ability to use it to make strategic decisions to optimize their plan.
With AI technology and advanced pharmacy data analytics, HDS equips plan sponsors with customized pharmacy claims oversight solutions. With HDS plans can review 100% of their claims against their PBM contract, plan design, market competitive benchmarks, clinical standards, regulatory compliance, and more. Regardless of which PBM your plan uses, HDS provides solutions to ensure your pharmacy benefit is administered as intended. 
Go Beyond the Traditional PBM Audit
Today, annual PBM audits are primarily conducted to maintain compliance. They help check the oversight box and unlike other industries, a pharmacy benefit audit will be viewed as more successful if recoveries from the PBM are high. Why would someone want to find out they overspent on their pharmacy claims a year later?
At HDS, we help every plan sponsor go beyond the annual audit and help them implement ongoing pharmacy claims monitoring throughout the entire year. With invoice-by-invoice visibility into claim errors, plans can make mid-contract changes and avoid unnecessary overspending before it occurs. Using Claim Scan, health plans can keep more money in their pocket to use on what matters most – their members. 
Pharmacy Data Analytics and PBM Analytics in One Platform
In the continually evolving pharmacy market, benefit personnel are left using multiple systems to access, analyze, and make important decisions using data every day. It's easy to be overwhelmed by the volume and complexity of that data. Lack of timely, comprehensive access to all your data can lead to inefficiencies and negatively impact quality. 
The HDS Spotlight platform was designed with users in mind. With an online, SaaS-based platform, HDS provides payers comprehensive access to all pharmacy data at the claim level. Real-time access, advanced querying capabilities, and sophisticated dashboarding makes pharmacy data analytics simple.  
The HDS Pharmacy Data Analytics Product Suite
In the first year, Rx costs for the group were reduced by 22%. They experienced another 5% reduction in the second year with flat utilization. I would recommend HDS because of their unflagging determination in bettering the understanding and culture of their clients, while also helping them realize year-to-year cost savings.
The Kentucky General Assembly has made it a priority to increase oversight of our Commonwealth's pharmacy benefit managers. Over this past year, HDS has successfully delivered on our vision by enabling greater transparency and establishing pharmacy payment integrity between KEHP and their contracted PBM. Their efforts have been beneficial for our taxpayers, KEHP, and represent a model for other states to consider implementing.
[HDS] is a strong communicator on difficult topics. We appreciate the laconic approach. It was clear their team is very experienced in the pharmacy benefit space and were essential in helping our team navigate the error resolution process efficiently.
Learn How HDS Can Optimize Your Pharmacy Benefit Performance